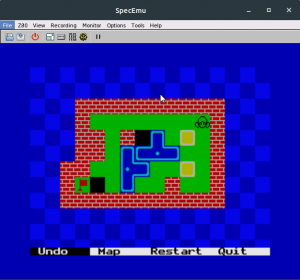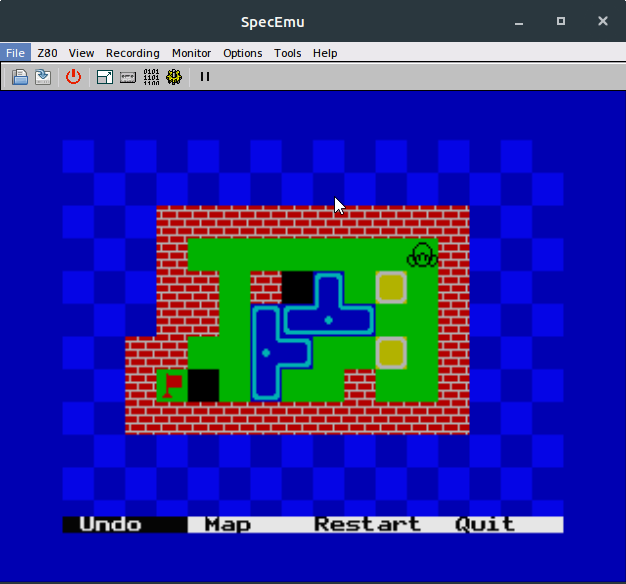 Knockabout is a port of 'Puzzleboy', a homebrew title by maRk on the Nintendo DS (which in turn was based on the Gameboy title 'Kwirk' by Atlus), for the ZX Spectrum.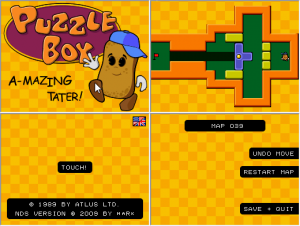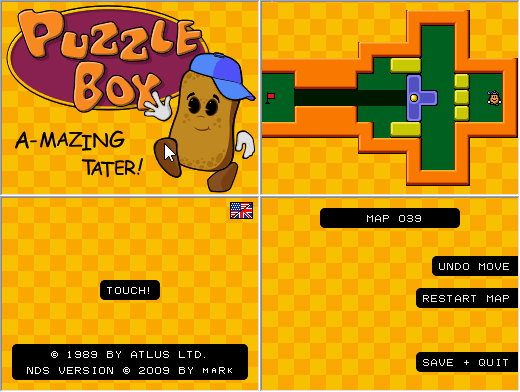 You need to get our heroine to the flag to move on to the next level. You can't pass through walls but the blue switches can be pushed to rotate them and yourself around – so long as there is nothing in the way of the switch. Yellow blocks also obstruct your path on some levels and need to be moved out of the way. They can also fill in black holes if they are completely consumed by the hole.
Some levels need you to enlist the help of your friends. You can change between players with the 'Swap/Ok' button. You can also press the Break key in game to access the game menu (select an option with left, right and swap/ok). This lets you undo your last move, view an overhead map of the level to help get your bearings, restart the level if you get stuck or quit back to the main menu.
Build 105 has improved switch graphics to help make them more distinguishable, implements the overhead map view and now has 70 levels implemented. My investigations lead me to believe Puzzleboy has 136 so at least we're on the downhill bit.